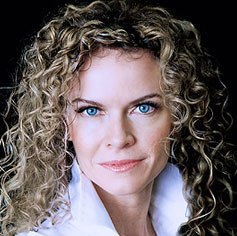 Is Orthodontic Treatment Safe During The Coronavirus?
Now that our Royal York and Roncesvalles orthodontic clinics have officially reopened, we know existing and potential patients may have some questions for us. As we all adjust to this new normal, we thought we'd give you a little more clarity as to what your orthodontic treatment and options will look like in the coming months.
IS ORTHODONTIC TREATMENT SAFE DURING THE CORONAVIRUS?
Yes, we're taking every precaution possible at Orthodontic Studio to ensure our patients and team members are safe! In addition to sticking with the highest levels of sterilization protocols like always we do, we're also doing the following:
We're operating our offices at a reduced capacity.
A team member is guiding patient traffic and we're practicing physical distancing.
Common areas such as our waiting rooms are closed for now.
Patients will be asked to wait in their cars when they arrive for their appointments until a team member asks them to come to the door.
Our team is wearing appropriate personal protective equipment (PPE).
Every person who enters our office will have their temperature reading taken. We're also doing pre-screenings according to WHO guidelines.
We have hand sanitizer available for patients upon arrival and departure.
We've installed plexiglass barriers around the reception area and plexiglass dental barrier boxes to keep patients and team members safe during procedures.
We're regularly disinfecting and sterilizing all common surfaces.
We've purchased medical-grade HEPA air purifiers.
Visits are by appointment only.
We'll be giving parents updates on their child's treatment progress via an email sent after the appointment or a video call that parents can self-book on our website.
WHAT IF I'M NOT READY TO COME IN FOR AN IN-PERSON APPOINTMENT?
We respect every patient's wishes and we understand if you're hesitant about going out at this time. We'll be continuing Virtual Care Appointment feature for all patients. If you want to make sure your treatment progress is on track or you're having an issue, you self-book a ZOOM call an Dr. Sky will connect with you virtually. We can walk you through any problems, let you know if you should change your protocols for things like wearing rubber bands or simply monitor your progress. We'll be here for you whenever you feel ready to come in for a visit.
I'M A NEW PATIENT. WHAT ARE MY OPTIONS?
While we are open for in-person consultations, a Virtual Consultation will allow you to start the process sooner. We can discuss options, answer treatment related questions, review financials right in the comfort of your own home. Then, we'll schedule you for an in-person appointment to get started on the actual treatment.
Honestly, we're thrilled to be back at the office treating patients again and we look forward to seeing all of your smiles in person soon! We know it's been a tough few months and if you have any questions or concerns at all, please, don't hesitate to email us or contact us on Zoom. We'll be more than happy to help. Let's get through this together safely!