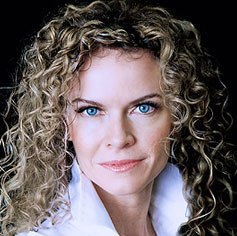 How to Choose the Right Orthodontist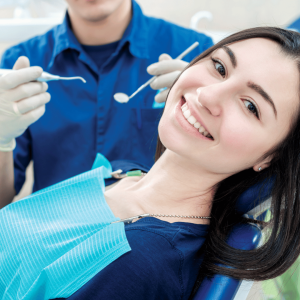 Getting an Orthodontic Treatment means signing up for a long-term relationship. And like every other relationship, it requires commitment, communication, and trust.  Being stuck with an Orthodontic Treatment provider you don't like can ruin your smile transformation experience. That is why gathering information before committing to treatment is a good idea.
One of the most integral parts of your treatment is your choice of an Orthodontist. After all, they are the ones who are in charge of orchestrating the whole treatment process.  Choosing the right Orthodontist makes a big difference in achieving your desired results. In this blog, we will give you tips on choosing the right Orthodontist so that you can smile from the beginning until the end of your treatment.
Look for Experience
You wouldn't want an ENT Doctor to oversee your heart surgery, right? Your best bet would be to go to a specialist, which in this case is a Cardiologist. In the same way, if you are dealing with teeth alignment and bite problems, you should consult an Orthodontist. 
Orthodontists are dentists who have completed an additional two to three years of specialized training in orthodontics.  An experienced orthodontist will have the skills and knowledge to provide effective treatment. Look for an orthodontist who has been in practice for several years and has experience with the specific type of treatment you need. 
Consider Treatment Options
Orthodontic treatment options vary, and choosing an Orthodontist who offers the treatment you need is essential. Traditional metal braces are still popular, but there are also ceramic braces, lingual braces, and clear aligners such as uLab. Each option has advantages and disadvantages. The right Orthodontist can give you your preferred treatment without compromising effectiveness. 
Evaluate the Office Environment
The office environment can significantly influence your experience as a patient. You wouldn't want your treatment done in a setting out of a Frankenstein movie, do you? Find an Orthodontist with a clean and organized office, friendly staff, and up-to-date technology. Look for a clinic where you would want to go regularly. 
Read Reviews
One of the best ways to find a reputable orthodontist is to ask for referrals from friends, family, or your dentist. You can also check online reviews and ratings to understand the Orthodontist's reputation. Look for an orthodontist with a history of positive reviews and satisfied patients.
Another way is to look at their posts on social media. Orthodontic Clinics often have photos showcasing before and after pictures of their patients. These photos are undeniable proof of their ability to improve your smile.
You can check reviews of our Lead Orthodontist in RateMD and our practice at Royal York and Roncy using Google Reviews.
Schedule a Consultation
Before choosing an orthodontist, schedule a consultation. This will allow you to meet the Orthodontist, ask questions, and discuss treatment options.
We encourage you to book a virtual care appointment before visiting our clinic. 
Discuss Costs and Payment Options
Orthodontic treatment can be expensive, so finding an orthodontist who offers flexible payment options and accepts your insurance is important. Many orthodontists offer payment plans or financing options to make treatment more affordable. Be sure to ask about costs and insurance coverage before committing to treatment.
Consider Convenience
When choosing an orthodontist, make accessibility one of your priorities. You would need to have multiple appointments throughout your treatment. Look for an office near your home or workplace that offers flexible scheduling. Orthodontic Studio has two locations in Toronto, Ontario – one at Roncesvalles and another at Royal York.
Technology
Advancements in technology have made orthodontic treatment more comfortable and efficient than ever before. When choosing an orthodontist, look for one who utilizes the latest technology and equipment. Digital X-rays, 3D imaging, and computer-aided treatment planning are just a few examples of technologies that can improve the accuracy and effectiveness of orthodontic treatment.
Trust Your Gut
Finally, trust your gut. Looking elsewhere is okay if you don't feel comfortable with an orthodontist. Remember, orthodontic treatment is teamwork between the practice and the patient. Only choose an orthodontist you trust and feel comfortable working with.
Conclusion
Choosing the right Orthodontist is a crucial step toward achieving your ideal smile. So take your time to find the one you feel could meet your standards.  Research all the points mentioned in this blog, and don't hesitate to ask your prospect clinic for questions!