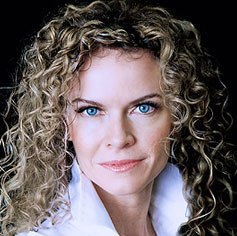 What Is "Accelerated Orthodontics," And How Does It Work?
For anyone who goes through orthodontic treatment, the first question is nearly always about how long the treatment will take. There is an emerging school of treatment called accelerated orthodontics whose goal it is to shorten the time needed to straighten the teeth with some studies claiming that accelerated orthodontic treatment can reduce treatment time up to 50%.
There are patients that try unsupervised methods to "accelerate" treatment—such as wearing extra rubber bands—but this can actually slow down orthodontic treatment and damage your teeth.
There are a lot of factors affecting tooth movement—like environmental, genetic, type of treatment, type of malocclusion—and they all play a part, but generally, 18-24 months is the expected time frame for a winning smile and a healthy bite.
Accelerated orthodontic treatment requires regular orthodontic devices (metal and ceramic braces, Invisalign, and lingual brace), and is used in combination with them. In some cases, it involves a minor surgical procedure. We offer two devices for accelerated treatment in our clinic: OrthoPulse® and AcceleDent®.
OrthoPulse®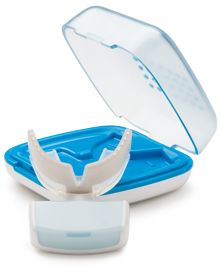 OrthoPulse® is an established device that uses low levels of light energy to stimulate the bone surrounding the roots of your teeth and facilitate tooth movement which may reduce treatment time for braces or clear aligners. It is the first device of its kind cleared by the FDA for use with both braces or clear aligners.
How it works: OrthoPulse® uses well-established, low intensity near infra-red light technology to gently facilitate orthodontic tooth movement which may reduce orthodontic treatment time.
Fast: Just one fast and convenient self-treatment session of 10-minutes per day can accelerate orthodontic tooth movement allowing teeth to move faster.
Safe: The smart science inside the device is based on a clinically proven and safe technology that has been used in medicine for over 60 years and is documented in over 3,300 published research articles.
Easy: Its elegant and simple design makes it easy and comfortable to use at home or away, while in bed or while watching a TV show – all without changing your daily schedule.
What Are the Benefits of Accelerated Orthodontics?
The main benefit of accelerated orthodontics is that it provides you with a faster result meaning you will complete your orthodontic treatment quicker. You can move on with your life faster and become the smiling beauty that you always wanted to be. Aside from cosmetic enhancement, orthodontic treatment can actually help improve the overall health of the patient. Straighter teeth make it easier to eat and orthodontics can also address potentially serious underlying structural deficiencies. Straight teeth allow you access to your other teeth so that you can clean them properly since malocclusion sometimes causes cleaning obstructions.
What Are the Disadvantages of Accelerated Orthodontics?
The disadvantages of accelerated orthodontics are small compared to the advantages. One con to this procedure is that the number of specialists who perform it is small. Thus, accelerated orthodontics requires special training. We are proud to offer accelerated orthodontics at Orthodontic Studio!
Additionally, a crowding issue may require the orthodontist to alter the surface of your teeth. She may have to slim them to create additional room so that your perfect smile can surface. Accelerated orthodontics is a fairly new practice, but has received incredible feedback.
Am I a good candidate for accelerated orthodontics?
The obvious advantages to accelerated orthodontics is a beautiful smile without the wait so it's a great option for those with a major event coming up, such as a wedding or special vacation. If you are in a rush to show off your new smile then accelerated orthodontics would be a good option for you. Even if you need more in-depth work because of a severe bite or spacing issue, you will see quicker results with these technologies. Unfortunately, not all patients are good candidate for accelerated treatment so a consultation with Dr. Sky Naslenas about what is best for your particular situation is recommended.
Accelerated orthodontic treatment is an additional cost to your braces and is usually not covered by insurance. When making your decision about whether to try an accelerated orthodontic technique, it is important to weigh the benefits against the risks, and to think about whether or not you can afford it. Get as much information as you can before making any final decisions. Please do not hesitate to contact either of our locations with any questions or concerns, or to order your acceleration device today!