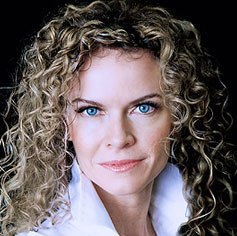 A picture is worth a thousand words – take it from a bride to be!
"Call me crazy but when my now fiancé proposed to me all I could think about was "OMG I won't be able to smile on my wedding day!" consciousness about the appearance of my teeth is not something that I always talked or thought about. For me, I always knew that my teeth are what they are and this is it- that's what I have to live with. I've grown accustom to smiling with my mouth closed, eating only on the side of my mouth because of the severe overbite, tilting my head down for picture time and sometimes putting my hand over my mouth when I speak. I didn't even have to think about it, it was natural for me to hide my smile.
Maybe it was all the comments over the years from relatives, friends and strangers or maybe it was me wanting to close my eyes to the fact that I really do have bad teeth but I never explored the opportunities.
Knowing that I was going to be the center of attention at my wedding and seeing my friend's wedding pictures with beautiful shining smiles, I decided that it was time to do something about mine. It wasn't an easy decision. After all, how often do you see a 28 year old adult wear braces?
Time was running out and with the wedding date fast approaching I started looking for help. It took 2 orthodontists who made me feel even worse saying that there is no way it'll be done for my wedding and with outrages prices before I found the incredible Dr. Sky and the Royal York Ortho team.
I came to my first appointment ready to be laughed at and to be told that I'm only dreaming but fortunately was pleasantly surprised. Daphne accepted me warmly for the interview part where she asked all the important information needed to decide type of treatment. Then, I met Dr. Sky that looked at my teeth and told me that yes; I will have straight teeth for my wedding. With eyes full of tears I thanked her and made the appointment for the beginning of my treatment.
I came back two weeks later and already felt so comfortable. Holta applied the clear braces on my teeth and both her Jacquie supported and instructed on the treatment.
As the weeks went by, little by little I and everyone around me started seeing the changes to my smile. After 3 months with braces, someone actually told me "Your teeth look great!" I looked around to see if there was anyone else behind me, but no, this comment was for me!
Through the 6 months of treatment, Dr. Sky and her team were absolutely incredible. Every time I came in they made me feel right at home and reassured me that I'm doing very well and my treatment is progressing according to plan. Dr. Sky was even kind to not only once but twice repair a chip that I had on my front tooth.
Yesterday, I went in for what I thought was a routine checkup, to find out for my surprise that my braces are coming off! Again with tears of joy I left the office with the biggest smile on my face .Big, straight and healthy smile!
The smile hasn't left my face since and with two months left for the big day I am incredibly thankful, appreciative, amazed, excited and happy to say that this bride is ready to walk down the aisle!
Thank you Dr. Sky and the Royal York Ortho team for making my dreams come true. For showing me that it's not too late and that straight teeth can happen to anyone and at any age.
And if there is anyone who is reading this and like me, thought that there is no cure and that you will forever have to hide your smile, all I can say is, call Dr. Sky and prove yourself that you're wrong and that you are, like me, are worthy of that big bright smile. "